Try out business coaching for free...
Want to find out why more and more business owners are working with business coach to reach their next level?Why not come along and try out coaching for free.
MORE AND MORE BUSINESS OWNERS ARE USING
BUSINESS COACHING TO GET MORE OUT OF THEIR BUSINESS
Andy Hemming's clients get results. Not just for their business, but in their personal life too!  Andy has a track record of building businesses across the West Midlands and the UK for the past 12 years. Not only is he the Highest Rated Business Coach in the UK but amongst the top 10 ActionCOACH globally.  Andy's coaching and teaching skills coupled with the Most Proven and Tested Business Growth System in the World has proven to be a recipe for success for clients, transforming their business into a much more profitable enterprise that works without them, giving business owners the opportunity to stay in business with a highly profitable company or  sell for a life-changing amount of money.
HOW DOES IT WORK?…
Watch this video to find out how Andy Evans transformed his business by 300% turnover and profits through business coaching with Andy Hemming.
How well is your business

rewarding

you? — Is Your Business Working For You, Or… Are You Working For It?
The definition of a

business is

"a commercial, profitable enterprise that works without you".
It is often difficult to stay ahead of the game when you—as a business owner—are so caught up fire-fighting in the everyday small stuff.  A business coach with a good track record allows you to see the big picture, work towards what really matters (your goals), and gives you the training and motivation to make it happen.
As a business owner, business coaching allows you to become a stronger leader, giving you the ability to train, engage & grow your team.  New knowledge allows you to develop your sales & marketing.  Your own business coach will allow you to increase company profitability & efficiency, allowing your business to become desirable and free from financial strain.
UK's Highest Client Rated Business Coach
All clients of Black Country Business Coaching scored the coach 10/10 for client satisfaction.
ActionCOACH Black Country go above and beyond when it comes to getting clients where they want to be.
---
What Are The Clients Saying…

I Doubled My Turnover & Tripled My Profits, Whilst Working LESS Hours!
"Andy is a fantastic business coach. With Andy's help I have more than doubled my turnover, tripled my profits, reduced my working hours and significantly improved my skills and effectiveness as a business owner. He is really good at cutting through the flannel, getting to the point of a particular problem or issue and then is able to help me find a strategy or process to solve it. He genuinely wants to help me grow my business which means that if I'm missing the point or not doing what I said I would then he holds me to account."

Graeme — Managing Director Barnsley Marshall Limited

I Spent Years Thinking That There Must Be An Easier Way Of Running A Business
"When I first met Andy, I was the owner of a small business, working lots of hours, and in a permanent state of chaos constantly worrying about work. I had seriously considered getting out of the business and going to work for someone else. In under 2 years, I have gained control of, and grown my business, bought another business and am in the final stages of purchasing a second business. We are planning to buy several more over the next few years. My colleagues and wife tell me that I have changed for the better, and I now spend quality, worry free time with my family. I spent years thinking that there must be an easier way of running a business as other people seem to do it and at long last I have found it, all thanks to Andy's guidance and support."

Chris — Managing Director of Swift Maintenance Services

I Was Dubious... I Didn't Know Why I Would Need A Coach Or That It Would Help
"I'm sure Andy won't mind me saying that personally at the start of our engagement I was dubious, I didn't know why I would need a coach or that it would help. What I can say with confidence is that it has helped massively and Andy's knowledge and experience of business growth and success gives me confidence. With a bit of guidance I have created a clear path as to where to develop the company, to develop an engaged team and how to reach the financial targets I have set. Furthermore it has enabled me to virtually double turnover and increase profit, increase capacity and deliver projects far more efficient."

Peter — Director at Wharton Natural Infrastructure Consultants

The Developments In Our Business Have Been Bought On By Andy's Coaching!
"I would have no hesitation in recommending Andy Hemming for his business coaching. My business partner and I started working with Andy in October 2015 and the developments in our business have been bought about by his coaching. He has guided us through an approach of reviewing what we do and how. Questioning our logic and encouraging us to have greater belief in what we can achieve. We now have structured business model that sits along side the technical expertise we have in our field and this has enabled us to deliver business success to our clients. OK there are some times when we may not like the questions, but that is only when we are not focused on the answers or we present self limiting beliefs. Andy's strength is to listen, understand, challenge, encourage and have belief in what we can achieve. If you would like to know more about Andy's work or approach we are raving fans so please get in touch. Find out more - you won't be disappointed in his coaching."

 Claire — Managing Director at Acorn Support Limited

Our Company Has Grown Impressively!
"I have worked with Andy for a year now, as part of the Lawrence Cleaning team.It can be difficult at times as a family business, but Andy is the logical voice of reason. He dilutes the emotion and offers practical and logical advice and guidance to us all. Our company has grown impressively partly due to a renewed vigour and passion and also the pinning down of processes and operational activities- Cheers Andy - we couldn't have done it without you!"

Debra — Director at Lawrence Cleaning Limited
His Passion For Coaching & Striving For Excellence Is Infectious & Effective!
"Andy has delivered a number of coaching seminars both to staff and to our SME customers. He approaches all interactions with energy, professionalism and a genuine desire to improve things for the people he is working with. His passion for coaching and striving for excellence is infectious and effective!"

Claire — Head of Corporate Banking Birmingham, Coventry & Warwickshire at HSBC

Andy's Understanding Of Companies Financial, Commercial, And Operating Systems is Outstanding!
"I've had the pleasure of working with Andy for the past 3 years. Durning this time he has been been a major influence in improving our company performance. Andy is clearly passionate about constantly improving both himself and the business he is working in. Andy's understanding of companies financial, commercial and operating systems is outstanding. I would strongly recommend any company owner that is looking for business improvement have a chat with Andy. He will make a massive difference!"

Sean — Managing Director of Raybloc (X-ray Protection) Limited

His Track Record Speaks For Itself!... With 100's Of Businesses He Works With Year On Year
"I always consider it a privilege to meet someone who is capable of achieving at the highest level, that has enormous potential, and the ability to help others succeed time after time!... Andy is one of these people. Not only that... there is a great bonus... he is great fun too! Charismatic, humble, and down to earth! Few can do what Andy does, and no one can do it in the way Andy does... If you want to do more with less, if you want a better life, if you want to maximise productivity and efficiency... then Andy is the man you're looking for. I don't know anyone who can leverage businesses and people to the level Andy can. One thing for sure is what is guaranteed from working with Andy is that you will earn more money with less energy, your business will become increasingly efficient, you will make better, quicker and wiser decisions, and what's more you will have a great time along the way!! This is 100% guaranteed!!! His track record speaks for itself.... with 100's of businesses and business owners he works with developing year on year. If you cross paths with Andy, and you are fortunate enough that he agrees to work with you... then you are set for great heights. The journey will be tough, fun and extremely rewarding at all levels."

James — Managing Director & World Class Business Coach
"Business Coach doesn't do Andy justice. He is much more than that. Psychologist, Motivator, Thinker, Ideas Generator & Listener. On the 12 month programme with Andy he really helped me get clarity about my direction and goals but also the direction of our business. Andy has a real ability to get ideas over very clearly and simply that actually help you move forward. Well worth meeting and well worth being coached by."

Philip — Director at The Move Master

In 18 Months... Turnover has Increased and Profits Have DOUBLED!
"Since we started working with Andy at Action Coach we have seen a huge improvement in our business results. In 18 months turnover has increased by 25% and profits have doubled. We had a good business but lacked direction and organisation. Working with Andy has helped us to address these issues and take the steps required to move our business on to the next level. Andy gives honest and impartial views on our business. He helps with planning and decision making and then holds us accountable to implementing these plans whilst teaching us any new skills required. The investment we have made in business coaching has been an excellent decision and well worth it."

Andy — Director at International Tyres and Trading Ltd

Andy Cuts Through The "Chaff" and Adds Real Monetary Value To Our Company!
"Working with Andy over the last two and a half years has aided myself and my co-director to develop our business and has provided us with the focus when we need it. He has the ability to assist us to cut through the chaff and has added real quality and monetary value to our company. Not only is the Action Coach system well proven, but Andy is one of the top coaches in the UK. I would not hesitate to recommend you taking Andy on right now." 

Steve — Co-Owner STK Fire and Risk Management

Andy Has Helped Us Increase Annual Turnover By 50%
"Focus Ecology have been working with Andy since September 2014, prior to this I would never have thought we needed a Business Coach or even wanted one. However, following the attendance of a short business seminar he was a speaker at, my business partner and I signed him up. That was probably one of the best business decisions we have ever made. In just over a year, Andy has helped us increase our annual turnover by almost 50%, increase the efficiency, capability and profitability of the company and most importantly significantly reduce my working hours. Prior to meeting Andy, I couldn't really call myself a business owner in the real sense of the word, I just owned a job! I feel Andy genuinely wants to improve my business and help it grow to its full potential. He ensures, my business partner and I are held accountable for our decisions and actions, and that we don't get distracted from our goals and targets for the company." 

Fern — Director at Focus Ecology
WHAT IS BUSINESS COACHING AND WHY IS ANDY'S TEAM DIFFERENT?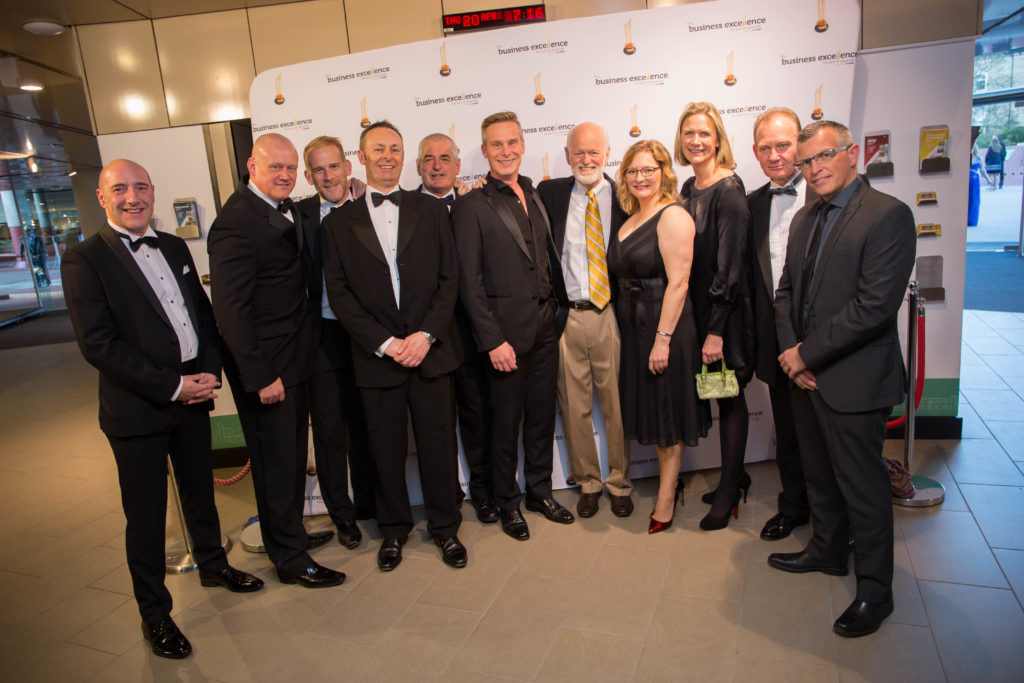 Andy Hemming is a multi-awarded executive and business coach. Andy gains recognition through his clients' achievements for business growth, profitability, team engagement, and leadership, both on a regional and national level. He has consistently placed in the top 10 Action Coaches in the world since 2014. He has won West Midlands Coach of the Year every year since 2014.
Andy has been awarded Best Client Results for three consecutive years. And, in 2017, Andy was awarded UK Highest Client Ratings when he achieved a perfect 100 NPS score in an externally conducted client satisfaction survey of ActionCOACH clients across all UK coaches.  He repeated this score in 2018, and again in 2019, to retain the award for the UK's Highest Client Ratings.
Prior to starting the business in 2007, Andy gained a diversity of business experience including training as a chartered accountant, gaining a marketing specialised MBA, and performing senior management roles in both sales and marketing strategy in the UK and globally.
His philosophy is two-fold:
First, he sees it as his privilege to join his clients on their journey – and is committed to his own personal development to help them develop themselves and become more effective leaders and business owners.
Second, he sees the world through a "less is always more" lens.  He values balance in his life–though not at the expense of results–and as such has created one of the most leveraged and profitable practices in ActionCOACH, all on less than 30 hours per week.
(Photo: Andy and clients at British Business Excellence Awards)
Why it can pay to hire Andy Hemming…
Let me ask you a question, "do you want to achieve your very best?" You see business coaching only works if YOU want to succeed, and YOU participate in your coaching programme… we know our system works, but it does require a committed attitude.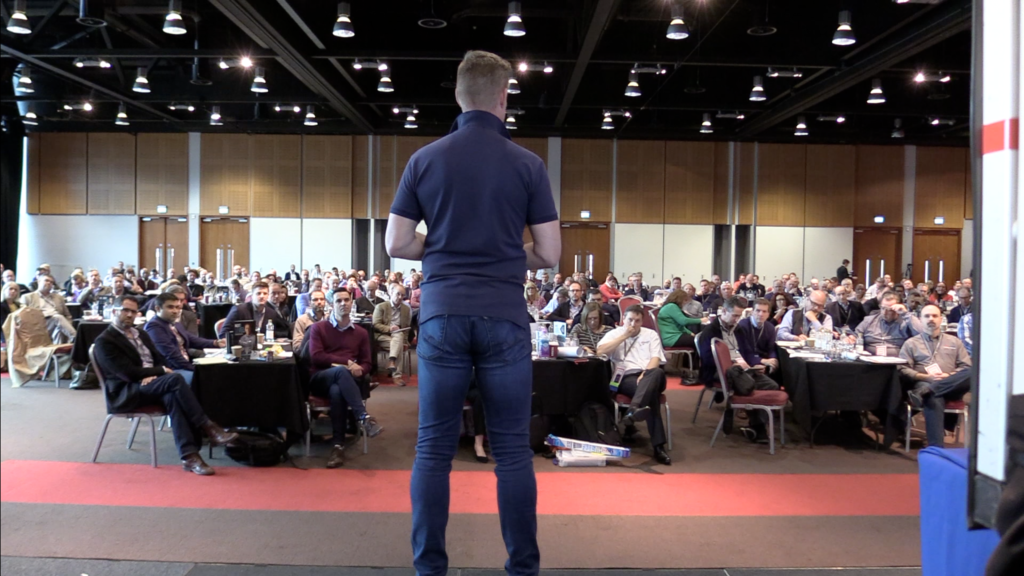 Here's what YOU can expect from working with a globally top ranked business coach:
Amazement at how much money you're leaving on the table right now through gaps in your business education
Clarity and sky high focus on what's important
You'll realise the maximum value from your business and grow an enviable personal income
You'll be driven in the most profitable direction
A competitive edge over your competition leading to dramatically increased market share
Your leadership skills & knowledge will rapidly develop
The peace of mind that comes from a productive team, who you can count on to deliver results, while you relax
The satisfaction of achieving all you can through your business
International Client Awards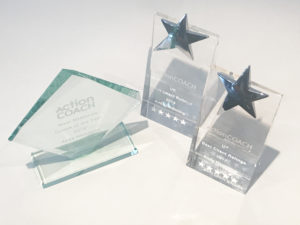 Coach of the Year 2014-2019
Best Client Results 2016-2019
UK Highest Client Satisfaction Rating 2017-2019
Andy Hemming has a proven track record of high performance coaching with business owners and their teams. Each award is given based on coaches client's success. Meaning, that for the past years Andy has achieved the highest rating for his clients performing the best above all others. The awards are given based on client's increased revenue, sales, profitability, and performance. The client company also receives an award based on performance amongst ActionCOACH clients. Could your business be up next for an award?
Results Guarantee
Since 1993, ActionCOACH has served thousands of businesses and their owners grow around the world. Business categories range from marketing to sales, manufacturing to service, and small businesses to franchise and large companies.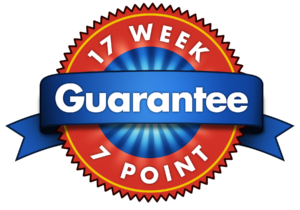 By showing owners how to get more time, better teams in their companies and more money on their bottom-line, ActionCOACH has grown to be the number one business coaching firm in the world, with hundreds of proven systems and strategies… guaranteed to get results (see ActionCOACH Guarantee).
With more than 1,000 offices in 59 countries, ActionCOACH delivers its proven business development systems to tens of thousands of business owners every week. Owners who turn to business coaching get the freedom and lifestyle they sought when they first went into business for themselves.
​Since its inception, ActionCOACH has coached more clients, won more awards, gained more recognition and produced more profits than any other coaching company of its kind in the world.
​Our simple and systemised approach to business has benefited business owners around the world with: more time; better teams within their companies; and most importantly, more money.
"Everyone Needs A Coach" —
Eric Schmidt, CEO of Google
No wonder coaching is still one of the fastest growing industries in 2017. No one would deny that Google's a successful company. If Eric Schmidt, Google's CEO, says everyone needs a coach, what might you accomplish with your own coach?
The Definition of Insanity is...
Doing the same things over and over again and expecting a different results.
This year, do something different. Talk to a coach to find out how...
How far will you take your business?
Your business is the vehicle for your life! It is there to get you where you want to be, give you life you deserve BOTH financially and freedom of time. The challenge is for most that it needs to be set up in a way that it can deliver results not just for the business but for you personally.
Let's schedule a call to show you how.
The definition of insanity is doing the same thing over and over again and expecting different results. Take action today...