What is business coaching and why is ActionCOACH Black Country so different?
We gain recognition through our clients' achievements for business growth, profitability, team engagement, and leadership, both on a regional and national level. The firm has consistently been placed in the top 10 Action Coaches in the world since 2014., winning West Midlands Coach of the Year every year since 2014.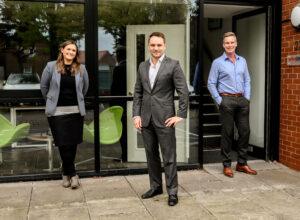 ActionCOACH Black Country has been awarded Highest Client Satisfaction for five consecutive years. And, in 2017, we were awarded UK Highest Client Ratings when we achieved a perfect 100 NPS score in an externally conducted client satisfaction survey of ActionCOACH clients across all UK coaches, held consistently for 5 years and retaining the award for the UK's Highest Client Ratings.
Our philosophy is two-fold:
First – We see it as his privilege to join our clients on their journey – and are committed to our own personal development to help them develop themselves and become more effective leaders and business owners.
Second – We see the world through a "less is always more" lens. We value balance in our life–though not at the expense of results–and as such, we have created one of the most leveraged and profitable practices in ActionCOACH, all on less than 30 hours per week.
Our Credentials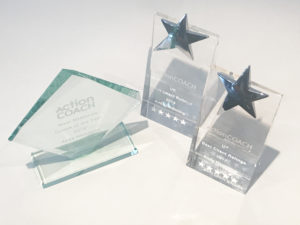 Coach of the Year 2014-2022
Best Client Results 2016-2022
UK Highest Client Satisfaction Rating 2017-2022
ActionCOACH Black Country has a proven track record of high performance coaching with business owners and their teams. Each award is given based on coaches client's success. Meaning, that for the past years, we have achieved the highest rating for our clients performing the best above all others. The awards are given based on client's increased revenue, sales, profitability, and performance. The client company also receives an award based on performance amongst ActionCOACH clients. Could your business be up next for an award?
All you need to know about ActionCOACH
• Established in 1993.
• Number one business coaching firm in the world.
• Hundreds of proven systems and strategies.
• 2,000 offices in 90 countries.

• Delivers its proven business development systems to tens of thousands of business owners every week.
• Coached more clients, won more awards, gained more recognition & produced more profits than any other coaching company of its kind globally.